Right To Privacy: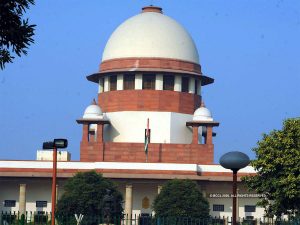 A Judge of the Madras High Court has said that a recent order passed by another judge of the same court, mandating the installation of CCTV cameras inside spas [massage and therapy centres], appears to run counter to the Supreme Court's landmark judgement in K.S. Puttaswamy case (2017).
In this case, the Supreme Court declared that the right to life and personal liberty guaranteed in Article 21 also implicitly includes a right to privacy.
Right to Privacy
Generally understood that privacy is synonymous with the right to be let alone.
The Supreme Court described privacy and its importance in the landmark decision of K.S. Puttaswamy v. Union of India in 2017.
The right to privacy is protected as an intrinsic part of the right to life and personal liberty under Article 21 and as a part of the freedoms guaranteed by Part III of the Constitution.
The Puttaswamy judgement holds that the right to privacy is protected as a fundamental constitutional right under Articles 14, 19 and 21 of the Constitution of India.
Restrictions (as stated in the Judgement):
The right may be restricted only by state action that passes each of the three tests:

First, such state action must have a legislative mandate.
Second, it must be pursuing a legitimate state purpose, and
Third, it must be proportionate i.e., such state action- both in its nature and extent, must be necessary in a democratic society and the action ought to be the least intrusive of the available alternatives to accomplish the ends.