Autonomous District Councils : Mass Migration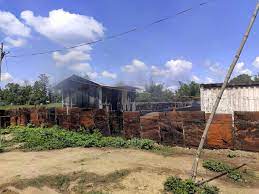 The Khasi Hills Autonomous District Council (KHADC) recently flagged the "mass migration" of people from ethnic strife-torn Manipur to the State's capital Shillong and adjoining areas.
Autonomous District Councils (ADC):
The Sixth Schedule provides a list of ten tribal areas in Assam (3), Meghalaya (3), Tripura (1) and Mizoram (3).
Each of these tribal areas constitutes an autonomous district. Each autonomous district has an Autonomous District Council (ADC).
ADCs have up to 30 members with a term of five years, of whom four are nominated by the governor and the remaining 26 are elected on the basis of adult franchise.
The term of the District Councils is for five years from the date of their constitution.
The functions of ADCs as defined in schedule 6 of the constitution included –

making laws on land,
management of forests, except reserved forests,
appointment of traditional chiefs and headmen,
making rules regulating the inheritance of property, marriage, divorce, the constitution of village courts,
It can establish, construct or manage primary schools, dispensaries, markets, ferries, fisheries, roads and so on in the district.
It can also make regulations for the control of money lending and trading by non-tribals. But such regulations require the assent of the governor.