B.1.617: The "Double Mutant" Virus: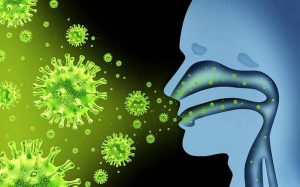 The "double mutant" virus that scientists had flagged last month as having a bearing on the spread of the pandemic in India, has a formal scientific classification: B.1.617.
The variant is common in India and has a couple of defining mutations, E484Q and L425R, that enable it to become more infectious and evade antibodies.
Though these mutations have individually been found in several other coronavirus variants, the presence of both mutations together was first found in some coronavirus genomes from India.
Certain variants of the coronavirus, for instance, B.1.1.7 and B.1.351 — have been termed the "United Kingdom" and "South Africa" variant, respectively, because they have mutations associated with large spikes in these countries or reduce the efficacy of vaccines and are termed "variants of concern (VOC)".
So far, only three global VOCs have been identified: the U.K. variant, the South African, and the Brazilian (P.1) lineage.