Bahini Scheme By Sikkim Government: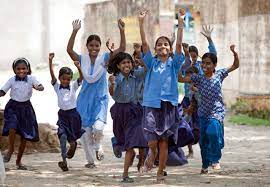 The Sikkim government is set to announce a scheme (Bahini) to install vending machines to provide free sanitary pads.
This is the first time that a state government has taken a decision to cover all girls studying in Classes 9-12.
It aims at providing "100% access to free and safe sanitary pads to secondary and senior secondary school going girls".
It is also aimed to curb dropout of girls from schools and raise awareness about menstrual hygiene.
The scheme is based on an experiment the state government initiated in 2018, in collaboration with Sulabh International, where vending machines were installed in some schools.
Sulabh International is an India-based social service organization that works to promote human rights, environmental sanitation, non-conventional sources of energy, waste management and social reforms through education.
According to the National Family Health Survey (NFHS-4) 2015-16, India has over 355 million menstruating women.
However, only 36% of women were reported as using sanitary napkins, locally or commercially produced.
The percentage of women using menstrual products did improve significantly across the country, especially in Daman and Diu and Dadra and Nagar Haveli, West Bengal and Bihar, as estimated in the first phase of the recently released NFHS-5.
Despite this, menstrual health remains a low-priority issue in India marred with taboos, shame, misinformation, and poor access to sanitation facilities and menstrual products.