Central Government Health Scheme: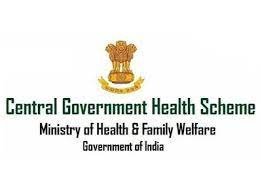 Union Minister for Health and Family Welfare digitally launched the revamped CGHS (Central Government Health Scheme) website and mobile app, "MyCGHS".
The Website has been developed in accordance with GIGW (Guidelines for Indian Government Websites).
These standards and guidelines make the website 3U compliant i.e., Usable, User-Centric and Universally Accessible.
As mandated by the GIGW, the site has been made Bilingual (Hindi and English) with provision to make it multi-lingual in future.
The Central Government Health Scheme (CGHS) is the nodal healthcare provider to Central Government employees, pensioners and certain other category of beneficiaries and their dependents enrolled under the scheme.
It caters to the healthcare needs of eligible beneficiaries covering all four pillars of democratic set up in India namely Legislature, Judiciary, Executive and Press and is unique of its kind due to the large volume of its beneficiary base and pan India presence providing healthcare through allopathic as well as indigenous systems of medicine.