Land For Life Award: UN: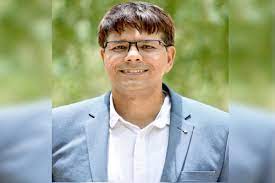 Shyam Sundar Jyani, a Rajasthan-based climate activist, has won the prestigious United Nations' Land for Life Award for his environment conservation concept, Familial Forestry.
The winner was announced on 17th June 2021 which is the World Day to Combat Desertification and Drought.
Familial Forestry means transferring the care of the tree and environment in the family so that a tree becomes a part of the family's consciousness.
Every two years, the United Nations Convention to Combat Desertification (UNCCD) organizes the Land for Life Award.
The Award recognizes excellence and innovation in efforts towards land in balance.
The past editions shed light on inspiring initiatives of recovery and restoration of degraded landscapes worldwide.
They all made a significant contribution towards achieving Sustainable Development Goal (SDG) 15: "Life on Land", in particular Target 15.3 Land Degradation Neutrality (LDN).
This year the award will put the spotlight on individuals/organizations that made an outstanding contribution to land degradation neutrality on a large scale.
Which means with long-term changes and dedicated actions for 25 years or longer and remarkable positive impacts on land, people, communities, and society.