Ban On Use Of Coal In Delhi-NCR: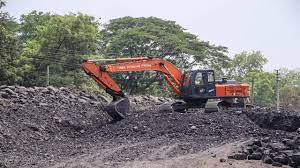 The Commission for Air Quality Management (CAQM) has issued directions to ban the use of coal in industrial, domestic and other miscellaneous applications in the entire Delhi-NCR region from 1st January 2023.
This step is taken to bring down greenhouse gas emissions in Delhi NCR.
Delhi is among the world's most polluted capital cities.
According to the pollution index, on average, the AQI in the capital, its neighboring cities – Gurgaon, Noida, and Ghaziabad – is in the 300-400 level mark.
The Step to drive the switching over to cleaner fuel such as natural gas and biomass will not only help save 1.7 million tonnes of coal annually, but also reduce pollutants including Particulate Matter (PM), Nitrogen Oxide (NOx), CO2 and Carbon monoxide (CO).
However, thermal power plants in NCR are allowed to use low-sulphur coal.
Heavy pollution from coal is a significant contributor to the degrading quality of air in the NCR and surrounding areas, and thus a need to switch to a cleaner fuel has been felt over time.
Every year, air pollution from fossil fuels takes millions of lives, increases our risk of stroke, lung cancer and asthma, and costs us a huge amount of money.
The decision to ban use of coal as a fuel will boost the prospects of natural gas in the NCR.
As per the Petroleum Planning & Analysis Cell, the global per capita natural gas consumption is 496 cubic meters) compared to 43 cu m for India.