Ganga Connect Exhibition: UK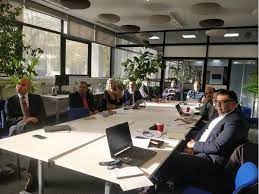 The Ganga Connect exhibition concluded in London on 25th November 2021.
It was inaugurated in Glasgow, Scotland after the successful culmination of COP-26 (Conference of parties) on 12th November 2021.
10 key strategic initiatives were announced during the exhibition
It is a global exhibition that will showcase multiple facets of the river basin and connect with interested parties.
It has been a major effort of the National Mission for Clean Ganga, the High Commission of India and C-Ganga (Centre for Ganga River Basin Management and Studies) to engage with the international community of scientists, technology companies, policy makers, industry, investors and finance professionals.
Objective: To showcase the level of development in the Ganga River basin to a global community of environmental stakeholders..
Significance:
Creating Awareness:

It is significant from the point of view of preserving and protecting Ganga and its ecosystem and creating widespread awareness about the river basin.
It demonstrates the deep spiritual and philosophical connect that Indians have with the river.

Understanding Ecosystem:

The Ganga Connect exhibition offers a clear and deep understanding of the size, magnitude and complexity of the Ganga riverine ecosystem.

Enables Engagement:

It enables engagement with interested parties and the diaspora who want to get involved in the rejuvenation, restoration and conservation of the river system.

Development of Environmental Solution:

It emphasizes on river Ganga as a major lab for global technology and the scientific community to develop cutting-edge environmental solutions.