Blood Donation: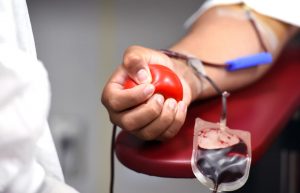 India scripted a new world record of maximum number of blood donations in a single day on the occasion of the 72nd birthday of Prime Minister Narendra Modi under 'Raktdaan Amrit Mahotsav'.
This was the largest country-wide Blood Donation Drive.
The campaign was aimed at increasing awareness regarding regular non-remunerated voluntary blood donations and ensure that blood or its components are available, accessible, affordable and safe.
As per 2021 statistics, India's annual requirement is around 1.5 crore units.
In India, the regulatory framework for blood donation and blood bank management rests with the Central Drugs Standard Control Organisation, while technical bodies like the National Blood Transfusion Council and National AIDS Control Organisation formulate guidelines and recommendations for transfusion medicine and blood bank management.