Biju Swasthya Kalyan Yojana: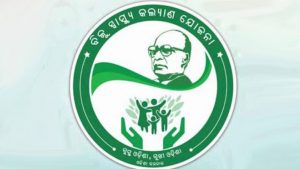 The Odisha government recently distributed smart health cards to beneficiaries under its flagship Biju Swasthya Kalyan Yojana.
Biju Swasthya Kalyan Yojana:
Launched on August 15, 2018.
Aimed at providing Universal Health coverage, with special emphasis on the health protection of economically vulnerable families.
The scheme has two components:

One a free health services for all (irrespective of income, status or residence) in all state government healthcare facilities starting from sub center level up to District Head Quarter Hospital level.
Two, additional facility of free healthcare beyond District Headquarters hospital level, for over 70 lakh economically vulnerable families in the state.

After the announcement on Independence day last year, all families covered under National Food Security Act (NFSA) and SFSA also became eligible for BSKY.
Every family enrolled under Biju Swasthya Kalyan Yojana is eligible for Rs 5 lakh from the state government, while women get cover of Rs 10 lakh under this scheme.
All health services are free of cost, including free drugs, free diagnostics, free dialysis, free cancer chemotherapy, free OT, free ICU, in-patient admission etc., in all government health institutions up to district headquarters hospital level, for all persons.