Doppler Radar: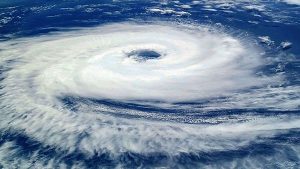 The India Meteorological Department's (IMD) only Doppler radar in Mumbai, which surveys weather patterns and forecast, stopped working again , when the city was witnessing rainfall.
In radars, a beam of energy– called radio waves– is emitted from an antenna. When this beam strikes an object in the atmosphere, the energy scatters in all directions, with some reflecting directly back to the radar.
The larger the object deflecting the beam, the greater is the amount of energy that the radar receives in return.
Observing the time required for the beam to be transmitted and returned to the radar allows weather forecasting departments to "see" raindrops in the atmosphere, and measure their distance from the radar.