World Economic Forum Chief Economists Outlook: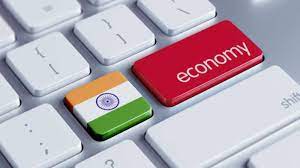 Recently released World Economic Forum's Chief Economists Outlook report states that Global economic uncertainty is taking a toll on SDG progress.
World Economic Forum's Chief Economists Outlook Published in September 2023 by World Economic Forum(WEF)
The World Economic Forum's latest Chief Economists Outlook report, highlights the economic challenges that developing countries are facing.
This report draws on the individual and collective perspectives of a group of leading chief economists through consultations with the World Economic Forum's Chief Economists Community and a regular Chief Economists Survey.
It explores the key trends in the economic environment, including the prospects for growth, inflation, and monetary policy.
Key highlights:-
The Chief Economist's Outlook is published amid slowing global momentum and continuing economic uncertainty.
There are some signs of optimism about the easing of inflationary pressures following looser labour market conditions and fading supply-chain pressures.
According to a significant majority of chief economists, the weak economic outlook and geopolitical tensions are likely to have a lasting impact on global development goals in the coming years.
It says that over 60% of chief economists expect the global economy to weaken in the coming year amid uncertain domestic and international politics and unsettled financial markets.
A large majority (86%) expects the recent global inflationary surge to ease.
The prolonged tightening of financial conditions is expected to have lasting impacts, including a squeeze on business lending, increases in corporate debt defaults, and potential corrections in property and equity markets.
The economic outlook varies across regions for 2023-2024.
The chief economists are most optimistic about growth in Asia.
The outlook for China has dimmed since the May 2023 survey, following signs of deflationary pressures and fragility in the country's real estate market.