Bureau Of Energy Efficiency (BEE):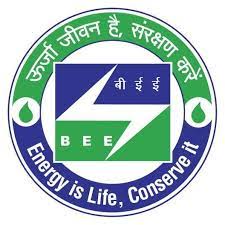 "Aiming for Sustainable Habitat: New Initiatives in Building Energy Efficiency 2021" was launched by the Bureau of Energy Efficiency (BEE).
These initiatives seek to enhance energy efficiency in the building sector and were launched as part of 'Azadi Ka Amrut Mahotsav'.
Initiatives Launched:
Eco Niwas Samhita 2021:
It is an Energy Conservation Building Code for Residential Buildings (ECBC-R) to give a further fillip to India's energy conservation efforts.
It specifies code compliance approaches and minimum energy performance requirements for building services, and verification framework with Eco Niwas Samhita 2021.
Hand Book for Learning:
The web-based platform 'The Handbook of Replicable Designs for Energy Efficient Residential Buildings' as a learning tool, which can be used to create a pool of ready-to-use resources of replicable designs to construct energy-efficient homes in India.
Online Directory of Building Materials:
Creating an Online Directory of Building Materials that would envisage the process of establishing standards for energy efficient building materials.
NEERMAN Awards:
NEERMAN Awards, (National Energy Efficiency Roadmap for Movement towards Affordable & Natural Habitat) were announced, with the goal of encouraging exceptionally efficient building designs complying with BEE's Energy Conservation Building Codes.
Online Star Rating Tool:
It provides performance analysis to help professionals decide the best options to pick for energy-efficiency of their homes.
It was launched for Energy Efficient Homes, created to improve energy-efficiency and reduce energy consumption in individual homes.
Training:
Training of over 15,000 Architects, Engineers and Government officials on Energy Conservation Building Code (ECBC) 2017 and Eco Niwas Samhita 2021.
About Bureau of Energy Efficiency:
The BEE is a statutory body established through the Energy Conservation Act, 2001 under the Union Ministry of Power.
It assists in developing policies and strategies with the primary objective of reducing the energy intensity of the Indian economy.
BEE coordinates with designated consumers, designated agencies, and other organizations to identify and utilize the existing resources and infrastructure, in performing its functions.