Hindi Diwas 2023: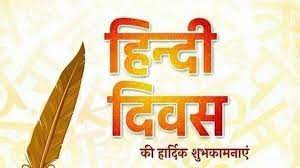 Hindi Diwas, celebrated annually on 14th September, holds immense historical significance as it commemorates the adoption of Hindi as one of India's official languages.
Its roots extend back to the early days of India's struggle for independence when a group of committed Hindi scholars and activists formed the Hindi Sahitya Sammelan (Hindi Literary Conference) in 1918 to champion Hindi as a national language.
The turning point arrived on 14th September, 1949, when the Constituent Assembly of India officially embraced Hindi as the nation's official language, envisioning it as a unifying element among India's diverse linguistic and cultural regions.
Hindi stands as one of the two official languages of the Union government along with English and is one of the 22 scheduled languages of India.
World Hindi Day is observed on 10 January.
It commemorates the anniversary of the first World Hindi Conference held in Nagpur on 10th January, 1975.