Central Adoption Resource Authority: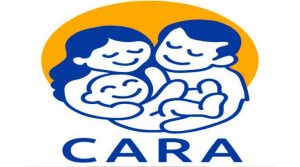 The Supreme Court questioned the "great delay" plaguing India's adoption regulation body, the Central Adoption Resource Authority.
The Supreme Court has recently questioned the significant delay in India's adoption processes. Approximately 30,000 prospective parents wait for an average of three years, with only 10% of orphaned children adopted annually.
Central Adoption Resource Authority:
It is a statutory body of the Ministry of Women & Child Development, Government of India.
It is designated as the Central Authority to deal with inter-country adoptions in accordance with the provisions of the Hague Convention on Inter-country Adoption, 1993, ratified by the Government of India in 2003.
It is the nodal body regulating the adoption of "orphaned, surrendered and abandoned children" in India.
It monitors and regulates bodies such as the State Adoption Resource Agency (SARA), Specialised Adoption Agency (SAA), the Authorised Foreign Adoption Agency (AFAA), Child Welfare Committees (CWCs), and District Child Protective Units (DPUs).
In India, a child can be placed with a family under the Hindu Adoption and Maintenance Act, 1956; the Guardians and Wards Act, 1890; and the Juvenile Justice Act, 2000.
The mandatory registration of Child Care Institutions (CCIs) and linking to CARA has been provided in the Juvenile Justice (Care and Protection of Children) Act, 2015.