Central Bank Digital Currency : RBI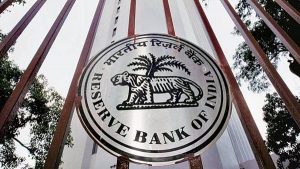 The Reserve Bank of India (RBI) Governor has highlighted the potential of Central Bank Digital Currency (CBDC) or E-rupee in improving cross-border payments' efficiency.
RBI is gradually expanding its CBDC pilots to include more banks, cities, diverse use cases, and a broader audience.
The RBI launched pilots for digital rupee in the wholesale in November 2022 and in the retail segment in December 2022.
CBDCs are a digital form of a paper currency and unlike cryptocurrencies that operate in a regulatory vacuum, these are legal tenders issued and backed by a central bank.
It is the same as a fiat currency and is exchangeable one-to-one with the fiat currency.
A fiat currency is a national currency that is not pegged to the price of a commodity such as gold or silver.
The digital fiat currency or CBDC can be transacted using wallets backed by blockchain.
Though the concept of CBDCs was directly inspired by Bitcoin, it is different from decentralised virtual currencies and crypto assets, which are not issued by the state and lack the 'legal tender' status.
The main objective is to mitigate the risks and trim costs in handling physical currency, costs of phasing out soiled notes, transportation, insurance and logistics.