Today Current Affairs: 10th April 2021 for UPSC IAS exams, State PSC exams, SSC CGL, State SSC, RRB, Railways, Banking Exam & IBPS, etc
NanoSniffer: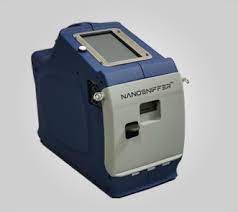 Union Education Minister Ramesh Pokhriyal 'Nishank' launched NanoSniffer, the world's first Microsensor based Explosive Trace Detector (ETD).
This home-grown Explosive trace detector device (ETD) – NanoSniffer can detect explosives in less than 10 seconds and it also identifies and categorizes explosives into different classes.
It detects all classes of military, conventional and homemade explosives. It gives visible & audible alerts with a sunlight-readable color display.
NanoSniffer is a 100% Made in India product in terms of R&D and manufacturing. It has been developed by NanoSniff Technologies, an IIT Bombay incubated startup, and has been marketed by Vehant Technologies, a spin-off from a former IIT Delhi incubated startup Kritikal Solutions.
This affordable device will reduce India's dependence on imported explosive trace detector devices.
India-Netherland Virtual Summit:
Prime Minister Narendra Modi and Mark Rutte, Prime Minister of the Netherlands held a Virtual Summit.
It was the first high level Summit attended by PM Rutte after the general elections held in March 2021.
Prime Minister Modi congratulated PM Rutte on his election victory and on becoming the Prime Minister of the Netherlands for the fourth consecutive term.
During the Summit, the two leaders exchanged views on further expanding the relationship in trade and economy, water management, agriculture sector, smart cities, science & technology, healthcare and space.
The two Prime Ministers also agreed on instituting a 'Strategic Partnership on Water' to further deepen the Indo-Dutch cooperation in the water related sector, and upgrading the Joint Working Group on water to Ministerial-level.
Prime Minister Modi thanked the Netherlands for their support to International Solar Alliance (ISA) and Coalition for Disaster Resilient Infrastructure (CDRI). PM Modi also welcomed the Netherlands' Indo-Pacific Policy.
Ken-Betwa Project: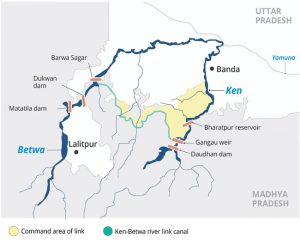 Congress president Sonia Gandhi has written to Union environment minister Prakash Javadekar, asking him not to implement the Ken-Betwa river linking project.
It is because the Panna Tiger reserve will be damaged by the river linking project.
The state government's open estimate is that around 40 percent of the area of the tiger reserve will be irretrievably damaged.
Union Jal shakti minister Gajendra Singh Shekhawat signed a tripartite agreement with the states of Uttar Pradesh and Madhya Pradesh on the occasion of World Water Day to start the work on India's first major river interlinking project that will connect the Ken and the Betwa Rivers.
The Memorandum of Agreement (MoA) was signed almost 18 years after the idea of the project was conceived owing to disagreement between the two states over sharing of water.
About Ken- Betwa project:
The project aims to transfer surplus water from the Ken river in MP to Betwa in UP to irrigate the drought-prone Bundelkhand region spread across the districts of two states mainly Jhansi, Banda, Lalitpur, and Mahoba districts of UP and Tikamgarh, Panna, and Chhatarpur districts of MP.
Ken and Betwa rivers originate in MP and are the tributaries of Yamuna.
Ken meets with Yamuna in the Banda district of UP and with Betwa in the Hamirpur district of UP.
Rajghat, Paricha and Matatila dams are over the Betwa river.
Ken River passes through Panna tiger reserve
Places Of Worship Act, 1991: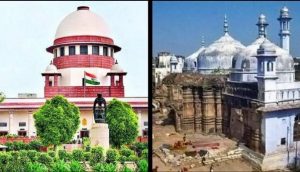 Experts have pointed out that the Places of Worship Act, 1991, prohibited inquiry into religious places such as Kashi and Mathura.
This comes after a Varanasi court recently ordered an ASI inquiry at the Kashi Vishwanath Temple-Gyanvapi Mosque premises.
Experts have also questioned if a civil court judge was competent to give such a direction against a law upheld by a Constitutional bench of the Supreme Court.
About the Places of Worship Act, 1991:
The Act declares that the religious character of a place of worship shall continue to be the same as it was on August 15, 1947.
It says no person shall convert any place of worship of any religious denomination into one of a different denomination or section.
It declares that all suits, appeals or any other proceedings regarding converting the character of a place of worship, which are pending before any court or authority on August 15, 1947, will abate as soon as the law comes into force.
No further legal proceedings can be instituted.
Objectives of the Act:
To freeze the status of any place of worship as it existed on August 15, 1947.
To provide for the maintenance of the religious character of such a place of worship as on that day.
To pre-empt new claims by any group about the past status of any place of worship and attempts to reclaim the structures or the land on which they stood.
Online Dispute Resolution (ODR) Handbook: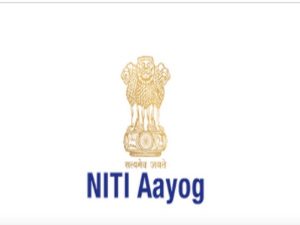 NITI Aayog—in association with Agami and Omidyar Network India and with the support of ICICI Bank, Ashoka Innovators for the Public, Trilegal, Dalberg, Dvara, NIPFP—will launch the first-of-its-kind Online Dispute Resolution (ODR) handbook in India.
The handbook is an invitation to business leaders to adopt ODR in India. It highlights the need for such a mechanism, the models of ODR that businesses can adopt, and an actionable pathway for them.
ODR is the resolution of disputes outside courts, particularly of small and medium-value cases, using digital technology and techniques of alternate dispute resolution (ADR), such as negotiation, mediation, and arbitration.
While courts are becoming digitized through the efforts of the judiciary, more effective, scalable, and collaborative mechanisms of containment and resolution are urgently needed.
ODR can help resolve disputes efficiently and affordably.
NASA's Mars Odyssey Spacecraft: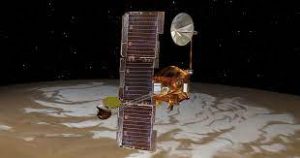 NASA's Mars Odyssey spacecraft marks 20 years of mapping the red planet.
NASA's Mars Odyssey spacecraft launched 20 years ago on April 7, has made it the oldest spacecraft still working at the Red Planet.
The orbiter, which takes its name from Arthur C. Clarke's classic sci-fi novel "2001: A Space Odyssey", was sent to map the composition of the Martian surface in 2001 .
Project Scientist Jeffrey Plaut of NASA's Jet Propulsion Laboratory in Southern California said that before Odyssey, we didn't know where water was stored on the planet.
The feasibility of humans traveling to Mars was also the focus of an instrument aboard Odyssey that measured how much space radiation astronauts would have to contend with before it stopped working in 2003.
The most complete global maps of Mars were made using Odyssey's infrared camera, called the Thermal Emission Imaging System, or THEMIS.
Freedom Of Navigation Operation (FONOP) In The Indian EEZ: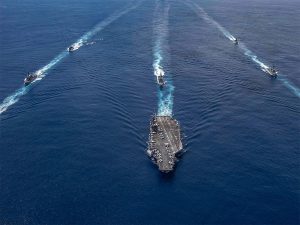 India has protested the U.S. decision to conduct a patrol in the Indian Exclusive Economic Zone (EEZ) in the western Indian Ocean, rejecting the U.S.'s claim that its domestic maritime law was in violation of international law.
In a rare and unusual public statement, the U.S. Navy announced that its ship, USS John Paul Jones, had carried out Freedom of Navigation Operation (FONOP) in the Indian EEZ, adding that its operations had "challenged" what the U.S. called India's "excessive maritime claims".
USS John Paul Jones asserted navigational rights and freedoms approximately 130 nautical miles west of the Lakshadweep Islands, inside India's exclusive economic zone, without requesting India's prior consent, consistent with international law, the U.S. Navy's 7th fleet said
The Government of India's stated position on the United Nations Convention on the Law of the Sea (UNCLOS) is that the Convention "does not authorise other States to carry out in the EEZ and on the continental shelf, military exercises or manoeuvres, in particular those involving the use of weapons or explosives, without the consent of the coastal state.
The Supreme Court: People Are Free To Choose Their Religion: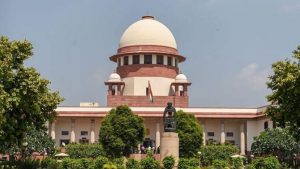 The Supreme Court said that people are free to choose their religion, even as it lashed out at a petition claiming there is mass religious conversion happening "by hook or by crook" across the country.
The supreme court said that people have a right under the Constitution to profess, practise and propagate religion.
Article 25 of the Constitution grants the Fundamental right to freely profess, practice, and propagate religion, subject to public order, morality, and health.
Every person is the final judge of his/her choice of religion or who their life partner should be. Courts cannot sit in judgment of a person's choice of religion or a life partner.
Religious faith is a part of the fundamental right to privacy. The Constitution Bench judgment had earlier upheld inviolability of the right to privacy, equating it with the rights to life, dignity, and liberty.