Improved Air Quality Of Indian Cities: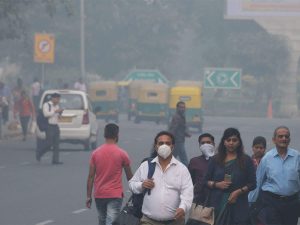 The Minister of Environment, Forest and Climate Change, while speaking at the International Day of Clean Air For Blue Skies, informed that the number of cities with improved air quality had increased.
On the occasion, he also inaugurated the first functional Smog Tower at Anand Vihar in Delhi and launched Portal for Regulation of Air-pollution or 'Prana'.
Earlier, a Smog Tower was installed in Delhi's Connaught Place and India's Tallest Air Purifier was also inaugurated in Chandigarh.
Key Points
Air Quality Status:
In 2020:

Cities with improved air quality had increased to 104 in 2020 from 86 in 2018.

From 2015-2019:

Particulate Matter (PM) 10 levels: 23 cities marking a "decreasing trend", 239 cities a "fluctuating trend" & 38 cities an "increasing trend".
PM 2.5 levels: 11 cities showed a decreasing trend, 79 cities a fluctuating trend and 9 cities an increasing trend.