Centralized Public Grievance Redressal And Monitoring System: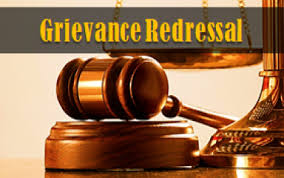 The Department of Administrative Reforms and Public Grievances (DARPG) released the Centralized Public Grievance Redressal and Monitoring System (CPGRAMS) 12th monthly report for States for July, 2023.
DARPG has integrated the AI based language tool, Bhashini with the CPGRAMS portal.
This integration would facilitate the Grievance Redressal Officers (GROs) to translate the regional language grievance texts into English.
The complainants will have the option to view the final reply in both English and the translated native language, ensuring better understanding and communication between the citizen and the concerned authorities.
Centralised Public Grievance Redress and Monitoring System (CPGRAMS) is an online platform available to the citizens 24×7 to lodge their grievances to the public authorities on any subject related to service delivery.
It is a single portal connected to all the Ministries/Departments of Government of India and States.
Every Ministry and States have role-based access to this system.
CPGRAMS is also accessible to the citizens through standalone mobile application downloadable through Google Play store and mobile application integrated with UMANG.
The status of the grievance filed in CPGRAMS can be tracked with the unique registration ID provided at the time of registration of the complainant.
CPGRAMS also provides an appeal facility to the citizens if they are not satisfied with the resolution by the Grievance Officer.