PM-eBus Sewa Scheme: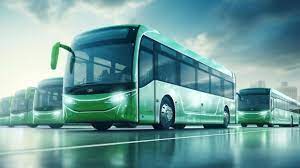 The union cabinet recently approved the 'PM-eBus Sewa' scheme for augmenting city bus operations.
Under the PM-eBus Sewa Scheme, 10,000 e-buses will be deployed across cities in the country.
Under this scheme, city bus operations will be done on a Public Private Partnership (PPP) model.
This scheme will support bus operations for 10 years.
States/Cities shall be responsible for running the bus services and making payments to the bus operators.
The Central Government will support these bus operations by providing subsidy to the extent specified in the proposed scheme.
It has been allocated a total funding of Rs 57,613 crore.
Out of this financial provision, the central government will contribute Rs 20,000 crore, while the remaining portion will be covered by the state governments.
The scheme will cover cities with 3 lakhs and above population and priority will be given to cities not having organised bus services.
There are two segments of the scheme: Augmenting the city bus services and Green Urban Mobility initiatives.