The Appropriation Bill: Cleared By Lok Sabha: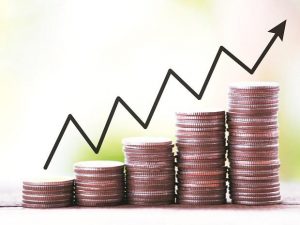 The Lok Sabha has cleared the Appropriation Bill, allowing the Central government to draw funds from the Consolidated Fund of India for its operational requirements and implementation of various programs.
The Bill was passed after Speaker Om Birla put it through guillotine, a legislative mechanism to approve the fast-tracking of the passage of outstanding demands for grants without discussion.
Appropriation Bill is a money bill that allows the government to withdraw funds from the Consolidated Fund of India to meet its expenses during the course of a financial year.
As per article 114 of the Constitution, the government can withdraw money from the Consolidated Fund only after receiving approval from Parliament.
To put it simply, the Finance Bill contains provisions on financing the expenditure of the government, and the Appropriation Bill specifies the quantum and purpose for withdrawing money.
The government introduces the Appropriation Bill in the lower house of Parliament after discussions on Budget proposals and Voting on Demand for Grants.
The Appropriation Bill is first passed by the Lok Sabha and then sent to the Rajya Sabha.
The Rajya Sabha has the power to recommend any amendments to this Bill. However, it is the prerogative of the Lok Sabha to either accept or reject the recommendations made by the upper house of Parliament.
The unique feature of the Appropriation Bill is its automatic repeal clause, whereby the Act gets repealed by itself after it meets its statutory purpose.