Chargesheets : Not Public Documents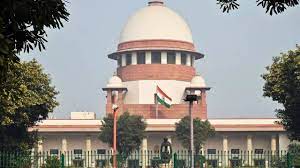 The Supreme Court (SC) ruled that chargesheets are not 'public documents' and enabling their free public access violates the provisions of the Criminal Code of Procedure (CrPC) as it compromises the rights of the accused, victim, and the investigation agencies.
According to the Court, a chargesheet cannot be made publicly available as it's not a 'public document' under Sections 74 and 76 of the Evidence Act, 1872.
Section 74 defines public documents as those which form the acts or records of sovereign authority, official bodies, tribunals, and of public offices either legislative, judicial or executive in any part of India, Commonwealth or a foreign country.
It also includes public records "kept in any State of private documents".
Documents mentioned in this section are only public documents, and certified copies of them must be provided by the public authority having custody of them.
Copy of chargesheets along with necessary public documents cannot be said to be public documents under this section.
Section 76: Any public officer having custody of such documents must provide a copy upon demand and payment of a legal fee, along with a certificate of attestation that states the date, seal, name, and designation of the officer.
As per Section 75 of the Evidence Act, all documents other than those listed under Section 74 are private documents.
Chargesheet:
A chargesheet, as defined under Section 173 CrPC, is the final report prepared by a police officer or investigative agency after completing their investigation of a case.
In the K Veeraswami vs Union of India & Others (1991) case, the SC ruled that the chargesheet is a final report of the police officer under section 173(2) of the CrPC.
A chargesheet must be filed against the accused within a prescribed period of 60-90 days, otherwise, the arrest is illegal, and the accused is entitled to bail.