Chhukha Hydroelectric Project: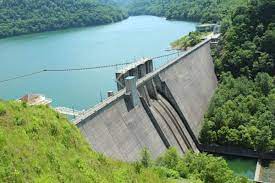 India recently agreed to an upward revision of tariff of the Chhukha hydroelectric project.
Chhukha Hydroelectric Project is a run-of-the-river reservoir-based project.
It is located in the Wangchu River/basin in Chukha, Bhutan.
Installed capacity is 336 MW.
It was built by the Government of India (GoI) at the cost of Rs. 246 crores.
The GoI fully funded this project with a 60 per cent grant and a 40 per cent loan.
The project construction commenced in 1979 and subsequently entered into commercial operation in 1986.
The power generated from the project is sold to the Eastern Regional Power Grid of India under a power purchase agreement.