Subansiri Hydroelectric Project (LSHP):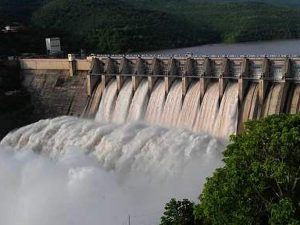 Subansiri Lower Hydroelectric Project (SLHEP), is an under-construction gravity dam on the Subansiri river along the border of Assam and Arunachal Pradesh.
Subansiri River (gold river), originates in the Tibet Plateau and enters India through Miri hills in Arunachal Pradesh.
It is the largest tributary of Brahmaputra River.
The project is being developed by the state-run National Hydro Power Corporation (NHPC).
It will be the single largest hydroelectric plant in India when completed. The project is expected to be completed in 2023.
Controversy :
Resistance to the ongoing hydroelectric project was shown in the form of a far-reaching anti-dam movement.
It is alleged that the dam is located in a seismic zone and it is significantly under-designed to resist earthquakes.
The fluctuation of water level in the river is also feared to affect the ecology in the lower Subansiri region in future.