Chief Executive Officer Of NITI Aayog: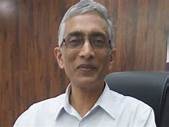 Retired IAS officer and former Drinking Water and Sanitation Secretary Parameswaran Iyer has been appointed as the new Chief Executive Officer of Niti Aayog.
Parameswaran Iyer, a senior officials who helmed Prime Minister Narendra Modi's pet scheme, Swachh Bharat Abhiyan, will be the new Chief Executive Officer (CEO) of the NITI Aayog.
The Appointments Committee of the Cabinet cleared his name for the post.
At present, Mr. Iyer functions as the Programme Manager of the 2030 Water Resources Group, a platform hosted by the World Bank for water conservation.
Mr Iyer will succeed Amitabh Kant who is completing tenure on 30th of this month. Mr. Iyer will get at least two years in the post.
Kant was appointed CEO of the National Institutions for Transforming India (NITI) Aayog on February 17, 2016, for two years.
He got three extensions during his tenure. Under Mr. Kant, the NITI Aayog helped the Centre launch several programmes such as Digital India and Make in India.