Shoonya Campaign: NITI Aayog: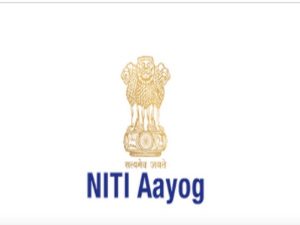 NITI Aayog and Rocky Mountain Institute (RMI) and RMI India's have launched the Shoonya Campaign.
It is an initiative to promote zero-pollution delivery vehicles by working with consumers and industry.
RMI is an independent nonprofit organization founded in 1982.
Shoonya Campaign:
Electric Deliveries: The campaign aims to accelerate adoption of Electric Vehicles (EVs) in the urban deliveries segment and create consumer awareness about the benefits of zero-pollution delivery.
Shoonya Brand: A corporate branding and certification programme is being launched to recognise and promote industry's efforts towards transitioning to EVs for final-mile deliveries.
It will help e-commerce companies to distinguish their offerings from those of their competitors.
Online Tracking Platform : An online tracking platform will share the campaign's impact through data such as vehicle kilometers electrified, carbon savings, criteria pollutant savings and other benefits from clean delivery vehicles.