Governing Council Of NITI Aayog: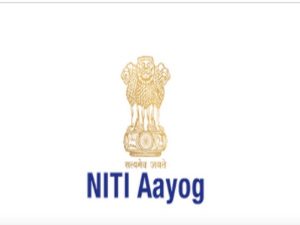 Addressing the seventh meeting of the Governing Council of NITI Aayog at Rashtrapati Bhawan Cultural Centre, New Delhi, the Prime Minister Narendra Modi heralded the collective efforts of all the States in the spirit of cooperative federalism as the force that helped India emerge from the Covid pandemic.
The Governing Council discussed the agenda items which included crop diversification and achieving self-sufficiency in oilseeds, pulses and agri-commodities, implementation of the National Education Policy and urban governance.
In his closing remarks, the Prime Minister said that each state should focus on promoting its 3Ts, Trade, Tourism, Technology, through every Indian Mission around the world.
This was the first physical meeting of the Governing Council since the onset of the pandemic, with the 2021 meeting held via video conferencing.
The meeting was attended by 23 Chief Ministers, 3 Lieutenant Governors and 2 Administrators and Union Ministers.
The meeting was moderated by Defence Minister Shri Rajnath Singh.