China's OpenKylin : Open-Source Desktop Operating System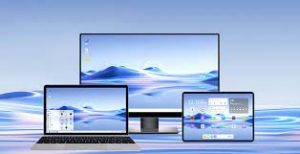 China recently released its first open-source desktop operating system, named OpenKylin.
OpenKylin is China's first open-source desktop operating system (OS).
It is a Linux-based operating system built by a community of about 4,000 developers.
OpenKylin users have access to the software's lines of code and can modify them as they wish, unlike Microsoft and Apple, which keep the workings of Windows and MacOS systems secret.
An Open-source OS is the OS in which source code is visible publicly and editable.
The generally known Operating Systems like Microsoft's Windows, Apple's iOS and Mac OS, are closed OS.
Closed Operating Systems are built with numerous codes and complex programming and that is called source code.
This source code is kept secret by the respective companies (owners) and inaccessible to third parties.
In the case of an Open-Source Operating system, everyone can access and edit the source code.