Climate Reparation: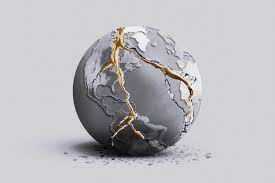 Facing the worst flooding disaster in its history, Pakistan has begun demanding reparations, or compensation, from the rich countries that are mainly responsible for causing climate change.
Climate reparations refer to a call for money to be paid by the developed countries to the developing countries as a means of addressing the historical contributions that the Developed countries have made (and continue to make) toward climate change.
The demand for compensation for loss and damage from climate disasters is an extension of the universally acknowledged "Polluter Pays" principle that makes the polluter liable for paying not just for the cost of remedial action, but also for compensating the victims of environmental damage caused by their actions.
In the climate change framework, the burden of responsibility falls on those rich countries that have contributed most of the greenhouse gas emissions since 1850, generally considered to be the beginning of the industrial age.
Historical responsibility is important because carbon dioxide remains in the atmosphere for hundreds of years, and it is the cumulative accumulation of this carbon dioxide that causes global warming.
A country like India, currently the third largest emitter, accounts for only 3% of historical emissions.
China, which is the world's biggest emitter for over 15 years now, has contributed about 11% to total emissions since 1850.
The Warsaw International Mechanism (WIM) for Loss and Damages, set up in 2013, was the first formal acknowledgment of the need to compensate developing countries struck by climate disasters.