Nasal Covid Vaccine: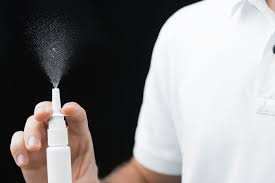 Bharat Biotech's ChAd36-SARS-CoV-S COVID-19 (Chimpanzee Adenovirus Vectored) recombinant nasal vaccine has been approved by Central Drugs Standard Control Organisation (CDSCO) for primary immunization against COVID-19 in 18+ age group for restricted use in emergencies.
This is India's first intranasal vaccine for COVID-19.
The product – iNCOVACC – is stable at 2-8°C for easy storage and distribution.
iNCOVACC has the double benefit of enabling faster development of variant-specific vaccines and easy nasal delivery that enables mass immunisation to protect from emerging variants of concern. It promises to become an important tool in mass vaccinations during pandemics and endemics.
iNCOVACC was developed in partnership with Washington University St. Louis, which had designed and developed the recombinant adenoviral vectored constructs and evaluated them in preclinical studies for efficacy.