Committee To Save Chamundi Hills: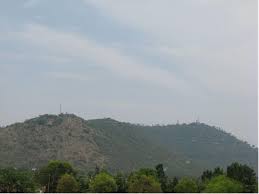 The citizens' committee to save Chamundi Hills and its environment has resolved to press for clearance from the heritage committee before the implementation of development works at the hilltop under Pilgrimage Rejuvenation and Spiritual Heritage Augmentation Drive (PRASHAD).
Chamundi Hills is located in the city of Mysore, Karnataka.
The average elevation is 1,060 meters.
The famous Sri Chamundeshwari Temple dedicated to the Hindu goddess Chamundeshwari is situated on top of Chamundi hills.
This is the oldest temple on the hills.
These hills have been mentioned in the ancient Hindu scriptures such as 'Skanda Purana'.
Sri Chamundeshwari Temple is dedicated to the Goddess Chamundeshwari (Chamundi), deity of the Mysore Royal Family.
This temple is about 1000 steps from the foot of the Chamundi hills.
It is built in the Dravidian style of temple architecture.
PRASHAD Scheme:
The Government of India launched the PRASHAD scheme in the year 2014-2015 under the Ministry of Tourism.
Is a Central Sector Scheme with complete financial assistance by the Government of India.
This scheme focuses on developing and identifying pilgrimage sites across India for enriching the religious tourism experience.