Composite Water Management Index: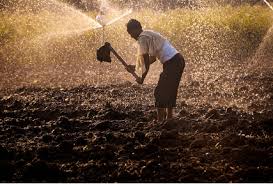 The Composite Water Management Index (CWMI) has been a pivotal tool in India, serving as a significant barometer for assessing states' efficacy in water management.
However, recent developments have raised queries regarding its future, casting doubts on its continuity.
The Composite Water Management Index (CWMI) is launched by NITI Aayog to provide an annual snapshot of the water sector status and water management performance of the states and union territories (UTs) in India.
Launched in June 2018 by Niti Aayog, the CWMI's debut edition spotlighted India's water challenges, rating states based on 28 parameters, utilizing data from 2015-16 and 2016-17.
The second edition launched in August 2019 was for 2017-18.
The report was a result of collaborative efforts between NITI Aayog and three key ministries: Water Resources, Drinking Water & Sanitation, and Rural Development.
The Index comprises nine themes (each having an attached weight) with 28 different indicators.