Critical Minerals: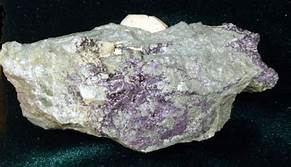 India and Australia decided to strengthen their partnership in the field of projects and supply chains for critical minerals.
Australia confirmed that it would commit USD 5.8 million to the three-year India-Australia Critical Minerals Investment Partnership.
Critical minerals are elements that are the building blocks of essential modern-day technologies and are at risk of supply chain disruptions.
Based on their individual needs and strategic considerations, different countries create their own lists.
However, such lists mostly include graphite, lithium and cobalt, which are used for making EV batteries; rare earth that is used for making magnets and silicon which is a key mineral for making computer chips and solar panels.
India's Department of Science and Technology, in collaboration with the Council on Energy, Environment and Water, drafted the Critical Minerals Strategy for India in 2016, with a focus on India's resource requirements till 2030.
The Indian Critical Minerals Strategy has identified 49 minerals that will be vital for India's future economic growth.