CSR Funds For Monuments: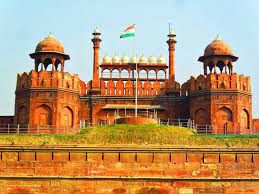 A private member's Bill has been introduced in Parliament mandating that 25% of all corporate social responsibility (CSR) funds be used for restoration, management and maintenance of ancient monuments and archaeological sites.
While some members supported the Companies (Amendment) Bill, 2019, few others disagreed with the mandatory provision.
The Archaeological Survey of India (ASI), the National Monuments Authority (NMA) and other agencies tasked with looking after monuments lacked the resources needed for the upkeep of the sites.
The aim of CSR is to benefit local communities. Therefore, the funds should not be diverted.
Corporate Social Responsibility

is the integration of socially beneficial programs and practices into a corporation's business model and culture.