Cultural Exchange Programme: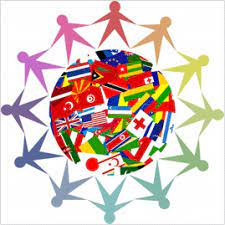 The Minister of State for Culture discussed various issues under the Cultural Exchange Programme with his Mongolian counterpart.
Highlights of the Meet:
Strengthening the strategic partnership- established in 2015.
The Cultural Exchange Program between India and Mongolia stands renewed until 2023.
10 dedicated ICCR scholarships for studying 'Tibetan Buddhism' have been allocated for Mongolians to study in specialized institutes of CIBS, Leh and CUTS, Varanasi, starting from 2020-2021.
The Indian Council for Cultural Relations (ICCR) is an autonomous organisation of the Government of India, involved in India's external cultural relations (cultural diplomacy), through cultural exchange with other countries and their peoples.
Tibetan Buddhism combines the essential teachings of Mahayana Buddhism with Tantric and Shamanic, and material from an ancient Tibetan religion called Bon.
India reiterated its commitment for digitization of Buddhist manuscripts in Gandan monastery and would consider Mongolia's request for assistance in setting up a museum-cum-library there.
The Ministry of Culture is likely to complete reprinting of about 100 sets of sacred Mongolian Kanjur by 2022 for distribution in the main centers of Buddhism in Mongolia.
Mongolian Kanjur is a Buddhist canonical text in 108 volumes and is considered to be the most important religious text in Mongolia.
It has been translated from Tibetan and is written in classical mongolian.
In the Mongolian language 'Kanjur' means 'Concise Orders'- the words of Lord Buddha in particular.
Highlighted steps taken to facilitate the visa and travel of Buddhist monks from Mongolia within India.