Article 311: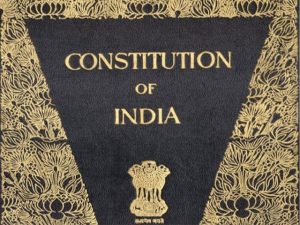 Suspended police officer Sachin Waze, arrested by the National Investigation Agency (NIA) in connection with the Mukesh Ambani terror scare case, was dismissed from service by Mumbai Police Commissioner under Article 311 (2) (b) of the Indian Constitution without a departmental enquiry.
Article 311 says that no government employee either of an all India service or a state government shall be dismissed or removed by an authority subordinate to the owner that appointed him/her.
Section 2 of the article says that no civil servant shall be dismissed or removed or reduced in rank except after an inquiry in which s/he has been informed of the charges and given a reasonable opportunity of being heard in respect of those charges.
In a departmental enquiry, after an enquiry officer is appointed, the civil servant is given a formal charge sheet of the charges.
The civil servant can represent himself/herself or choose to have a lawyer.
Witnesses can be called during the departmental enquiry following which the enquiry officer can prepare a report and submit it to the government for further action.
As per Article 311 subclause 2 provision a, if a government employee is convicted in a criminal case, he can be dismissed without DE.
Apart from this, under 311 (2) (c), a government employee can be dismissed when the President or the Governor, as the case may be, is satisfied that in the interest of the security of state it is not expedient to hold such an enquiry, the employee can be dismissed without DE.