Dalit Bandhu: Flagship Programme Of The Telangana Government: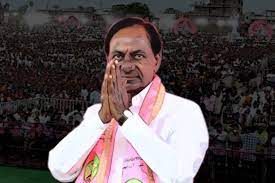 Dalit Bandhu is the latest flagship programme of the Telangana government envisioned as a welfare scheme for empowering Dalit families.
Dalit Bandhu enables entrepreneurship among Dalits through a direct benefit transfer of Rs 10 lakh per family.
This is going to be the biggest cash transfer scheme in the country.
To promote Dalit entrepreneurship, the government has decided to start a system of reservation for Dalits in sectors where the government issues licences. This includes wine shops, medical shops, fertiliser shops, rice mills, etc.
Dalit Security Fund:
Apart from monetary assistance, the government plans to create a corpus called the Dalit Security Fund permanently to support the beneficiary in the event of any adversities.
This fund will be managed by the district collector concerned, along with a committee of beneficiaries.