Academic Bank Of Credit: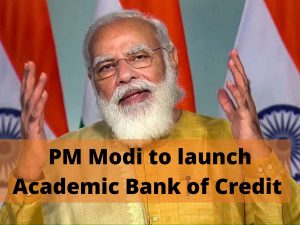 Academic Bank of Credit (ABC), proposed under the National Education Policy (NEP) 2020, will be unveiled.
Academic Bank of Credit (ABC) Set-up by the University Grants Commission (UGC).
Under the ABC, students will be given multiple entry and exit options.
This enables students to leave a degree or course and get a corresponding certification and rejoin studies after a certain time and be able to start from where they had left.
It will also provide students with the flexibility to move between institutes while pursuing one degree or leave a course.
ABC will keep records of the academic credits of a student.
It will not accept any credit course document directly from the students for any course they might be pursuing, but only from higher education institutes, who will have to make deposits in students' accounts.