Basavaraj Bommai :23rd Chief Minister (CM) Of Karnataka.: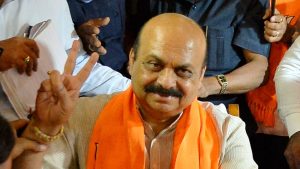 Basavaraj Bommai has been appointed as the 23rd Chief Minister (CM) of Karnataka.
Basavaraj Somappa Bommai (born 1960) is an Indian politician and mechanical. He is a member of the Bharatiya Janata Party.
He belongs to Banajiga sub-sect of Lingayat community.
Bommai is the son of the former Chief Minister of Karnataka, S. R. Bommai.
He is the current and 23rd CM of Karnataka. On 28 July 2021, he succeeded B. S. Yediyurappa as the CM.