Deforestation: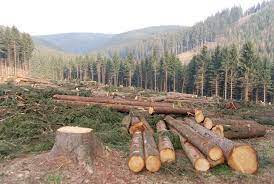 More than 100 world leaders have promised to end and reverse deforestation by 2030, in the COP26 climate summit's first major deal.
Brazil, where stretches of the Amazon rainforest have been cut down, was among the signatories. The pledge includes almost $19.2bn of public and private funds.
Experts welcomed the move, but warned a previous deal in 2014 had failed to slow deforestation at all and commitments needed to be delivered on. Felling trees contributes to climate change because it depletes forests that absorb vast amounts of the warming gas CO2.
The Global Methane Pledge, first announced in September, now covers emissions from two-thirds of the global economy, according to the U.S. official.
Among the signatories is Brazil — one of the five biggest emitters of methane, which is generated in cows' digestive systems, in landfill waste and in oil and gas production.
Three others — China, Russia and India — have not signed up. Australia has said it will not back the pledge.