International Biosphere Reserve Day 2023: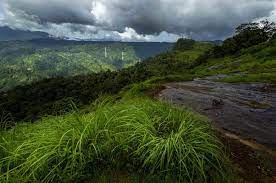 International Biosphere Reserve Day, celebrated on November 3, annually highlights the critical importance of biosphere reserves(BR) in safeguarding our environment and promoting sustainability.
The United Nations Educational, Scientific and Cultural Organization (UNESCO) partnered with the Ministry of Environment, Forests and Climate Change and the National Centre for Sustainable Coastal Management, concluded the 10th South and Central Asian Biosphere Reserve Network Meeting (SACAM) in Chennai, India.
Theme: "Ridge to Reef," facilitated collaboration on sustainable environmental practices in South and Central Asia.
World Biosphere Reserve Day celebrates the role of biosphere reserves in conserving biodiversity and promoting sustainable development.
Established by UNESCO in 2022, to be observed annually on November 3.
Aims to raise awareness, share best practices, and showcase achievements of the World Network of Biosphere Reserves (WNBR).
Biosphere Reserve:
Biosphere reserves are 'learning places for sustainable development'.
They are sites for testing interdisciplinary approaches to understanding and managing changes and interactions between social and ecological systems, including conflict prevention and management of biodiversity.
They are places that provide local solutions to global challenges. Biosphere reserves include terrestrial, marine and coastal ecosystems.
Each site promotes solutions reconciling the conservation of biodiversity with its sustainable use.