Infrastructure Facilities For Judiciary: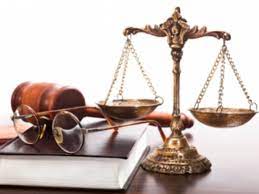 The Union Government has approved continuation of the Centrally Sponsored Scheme (CSS) for Development of Infrastructure Facilities for Judiciary for further five years to 2026 at a total cost of Rs. 9000 crore.
Rs.50 crore will be allocated for Gram Nyayalayas Scheme through National Mission for Justice Delivery and Legal Reforms.
CSS for Development of Infrastructure Facilities for Judiciary has been in operation since 1993-94.
This proposal for continuation of the CSS will help in construction of 3800 court halls and 4000 residential units (both new and ongoing projects) for judicial officers of District and Subordinate Courts, 1450 lawyer halls, 1450 toilets complexes and 3800 digital computer rooms.
This will help in improving the functioning and performance of the Judiciary in the country and will be a new step towards building better courts for a new India.
The upgraded "Nyaya Vikas-2.0" web portal and mobile application is used for monitoring physical and financial progress of CSS judicial infrastructure projects by geo-tagging completed and ongoing projects.