Disqualification Of Member Of Parliaments: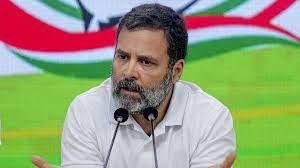 Congress leader Rahul Gandhi has been disqualified from the Lok Sabha recently.
Disqualification of Member of parliaments:-
The provision for disqualification is given in Article 102 of the Constitution.
It specifies that a person shall be disqualified for contesting elections and being a Member of Parliament under certain conditions:

If he holds any office of profit under the Union or state government (except that of a minister or any other office exempted by Parliament).
If he is of unsound mind and stands so declared by a court.
If he is an undischarged insolvent.
If he is not a citizen of India or has voluntarily acquired the citizenship of a foreign state or is under any acknowledgement of allegiance to a foreign state
If he is so disqualified under any law made by Parliament.

Article 102 also authorises Parliament to make laws determining conditions of disqualifications.
There are analogous provisions for members of state legislatures.