Recusal Or Judicial Disqualification Of Judges: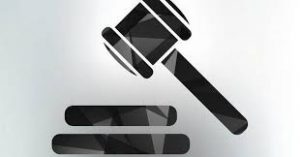 Chief Justice of India (CJI) N.V. Ramana has recused himself from hearing a petition filed by Andhra Pradesh accusing Telangana of depriving its people of their legitimate share of water for drinking and irrigation.
The Chief Justice said he recused from hearing because he hailed from both Andhra Pradesh and Telangana.
Andhra Pradesh has accused Telangana of refusing to follow the decisions taken on river water management in the Apex Council constituted under the Andhra Pradesh Reorganization Act of 2014.
It said its neighbour also ignored the directions of the Krishna River Management Board (KRMB), constituted under the 2014 Act and directions of the Centre.
Judicial Disqualification or Recusal:
Judicial disqualification, referred to as recusal, is the act of abstaining from participation in an official action such as a legal proceeding due to a conflict of interest of the presiding court official or administrative officer.
Grounds for Recusal:
The judge is biased in favour of one party, or against another, or that a reasonable objective observer would think he might be.
Interest in the subject matter, or relationship with someone who is interested in it.
Background or experience, such as the judge's prior work as a lawyer.
Personal knowledge about the parties or the facts of the case.
Ex parte communications with lawyers or non-lawyers.
Rulings, comments or conduct.