A domestic manufacturing program: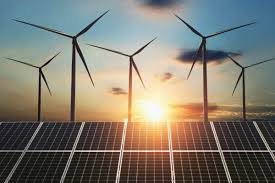 A domestic manufacturing program for critical power and renewable energy equipment will be launched by the Ministry of Power in the Financial Year 2021. The program has an outlay of Rs 1,500 crore. This scheme was announced in the Union Budget. It would set up three manufacturing zones per year.
The three zones are divided into three categories:

coastal,
land-locked and
hilly states.

The scheme would also call for the offers from the states to submit the applications in order to set up these zones.
All of the three selected zones would get Rs 500 crore each in order to develop the manufacturing hubs.
The zone will also be given open access to a power supply in the selected states which are unable to supply cheaper electricity.
The states will also set up a Special Purpose Vehicle (SPV). SPV would be transferred to the private companies when they set up the manufacturing facilities.