Amendment of The Companies Rules: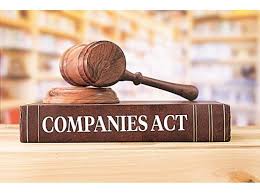 The ministry of corporate affairs (MCA) has amended the definition of small companies by amending the Companies Rules. The new amendment allows the non-resident Indians (NRIs) to incorporate one-person companies (OPCs) in India.
The changes were announced by finance minister Nirmala Sitharaman during the presentation of the Union Budget.
These changes will come into effect from April 1.
The notification also highlights that the paid-up capital and the turnover of the small company shall not exceed respectively rupees two crores and rupees twenty crores.
Earlier, the definition was based on the thresholds defined by the Companies Act.
The companies act had mentioned a maximum paid-up capital of Rs 50 lakh and turnover of Rs 2 crores.
In the year 2018, amendments were made to the companies act. It contained provisions of increasing the paid-up capital and turnover thresholds for small companies respectively up to Rs 10 crore and Rs 100 crore.
The Finance Minister highlights that the change in the threshold will lighten the compliance burden of about 200,000 companies.