Member Of The Economic Advisory Council To The Prime Minister (EAC-PM): Sanjeev Sanyal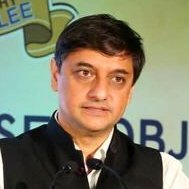 After five years as the Principal Economic Adviser to the Ministry of Finance, Sanjeev Sanyal has now been appointed as a full-time member of the Economic Advisory Council to the Prime Minister (EAC-PM).
The incoming member is a noted economist, author and columnist, and brings his nearly two decades of experience in the financial sector to the table.
Prior to his stint in the Finance Ministry, Mr. Sanyal was the Global Strategist and Managing Director at Deutsche Bank until 2015.
Sanyal was instrumental in the preparation and publishing of the Economic Survey (2021-22).
He is credited with the transitioning of the Economic Survey from the previous two-volume format to a single volume format alongside a separate volume for statistical tables.
Economic Advisory Council to the Prime Minister (EAC-PM)
It is a non-constitutional, non-permanent and independent body constituted to give advice on economic and related issues to the Government of India, specifically to the Prime Minister.
At present, EAC-PM is chaired by Dr. Bibek Debroy (Chairman).