Ekalavya Model Residential Schools: Teachers To Be Hired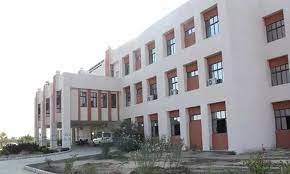 Finance Minister recently said that as many as 38,800 teachers will be hired for Ekalavya Model Residential Schools.
Ekalavya Model Residential Schools (EMRS) started in the year 1997-98 to impart quality education to ST children in remote areas to enable them to access the best opportunities in education and to bring them at par with the general population.
EMRS are established in the States/UTs from the grants received under Article 275(1) of the Constitution of India.
EMRS are co-educational residential schools from Class VI to XII.
Eklavya schools will be on par with Navodaya Vidyalayas and will have special facilities for preserving local art and culture besides providing training in sports and skill development.
Each school has a capacity of 480 students with equal number of seats for boys and girls.
Non-ST students can be admitted in these schools on seats up to 10% of the total seats.
CBSE curriculum is followed in these schools, and education is completely free.
The National Education Society for Tribal Students (NESTS), an autonomous organization has been set up under the Ministry of Tribal Affairs to establish and manage EMRS across the country.
As per the Budget 2018-19, every block with more than 50% ST population and at least 20,000 tribal population will have an EMRS by the year 2022.