Electromagnetic Field(EMF) Emissions: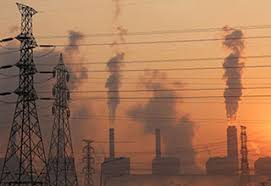 Several steps taken by the government to reduce Electromagnetic Field(EMF) Emissions.
They are invisible areas of energy, often referred to as Radiation, that is associated with the use of electrical power and various forms of natural and man-made lighting.
Natural Sources (such as thunderstorms, and the earth's magnetic field) and Human-made sources (such as medical equipment using static fields (e.g. MRI), wireless, telecommunications and broadcasting equipment)
Above certain levels of radiation, EMF emissions can be harmful to health and affect the human body as well as that of animals in different ways depending on their frequency.
EMF emissions from mobile towers (they are non-ionizing Radio frequencies and not dangerous): Electromagnetic Field (EMF) emissions norms from mobile towers in India are already ten times more stringent (even lower) than the safe limits recommended by WHO.
Telecom Service Providers(TSPs) are to adhere to the prescribed norms including the submission of a self-certificate before the commercial start of the Base Transceiver Station (BTS) site.
EMF audit by the field units of the Department of Telecommunications (DoT)
Penalty and shut down of services if found non-compliant.