World Trade Organization (WTO):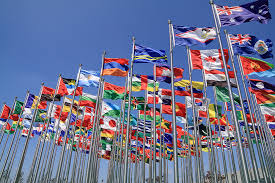 The European Union has launched a case against Beijing at the World Trade Organization (WTO) for targeting Lithuania over its stance on Taiwan.
Lithuania made waves in July when it allowed Taiwan to open a diplomatic outpost in Vilnius.
The move outraged Beijing, which does not recognise Taiwan as a state and considers the self-ruled democratic island a rebellious territory of the mainland.
Lithuania is one of three Baltic states and lies on the eastern shore of the Baltic Sea.
Lithuania shares land borders with Latvia to the north, Belarus to the east and south, Poland to the south, and Kaliningrad Oblast of Russia to the southwest.
Resolving trade disputes is one of the core activities of the WTO.
A dispute arises when a member government believes another member government is violating an agreement or a commitment that it has made in the WTO.
The WTO has one of the most active international dispute settlement mechanisms in the world. Since 1995, 609 disputes have been brought to the WTO and over 350 rulings have been issued.